Company Profile
PROMET LOGISTICS is a company that provides the domestic and international transport of goods both for companies in the Group and for a number of external customers. It also offers a range of logistics services and fleet management.
2,5
mil. kilometers per year with our own trucks
136
vehicles are managed by our fleet management (110 cars, 24 trucks and 2 vans)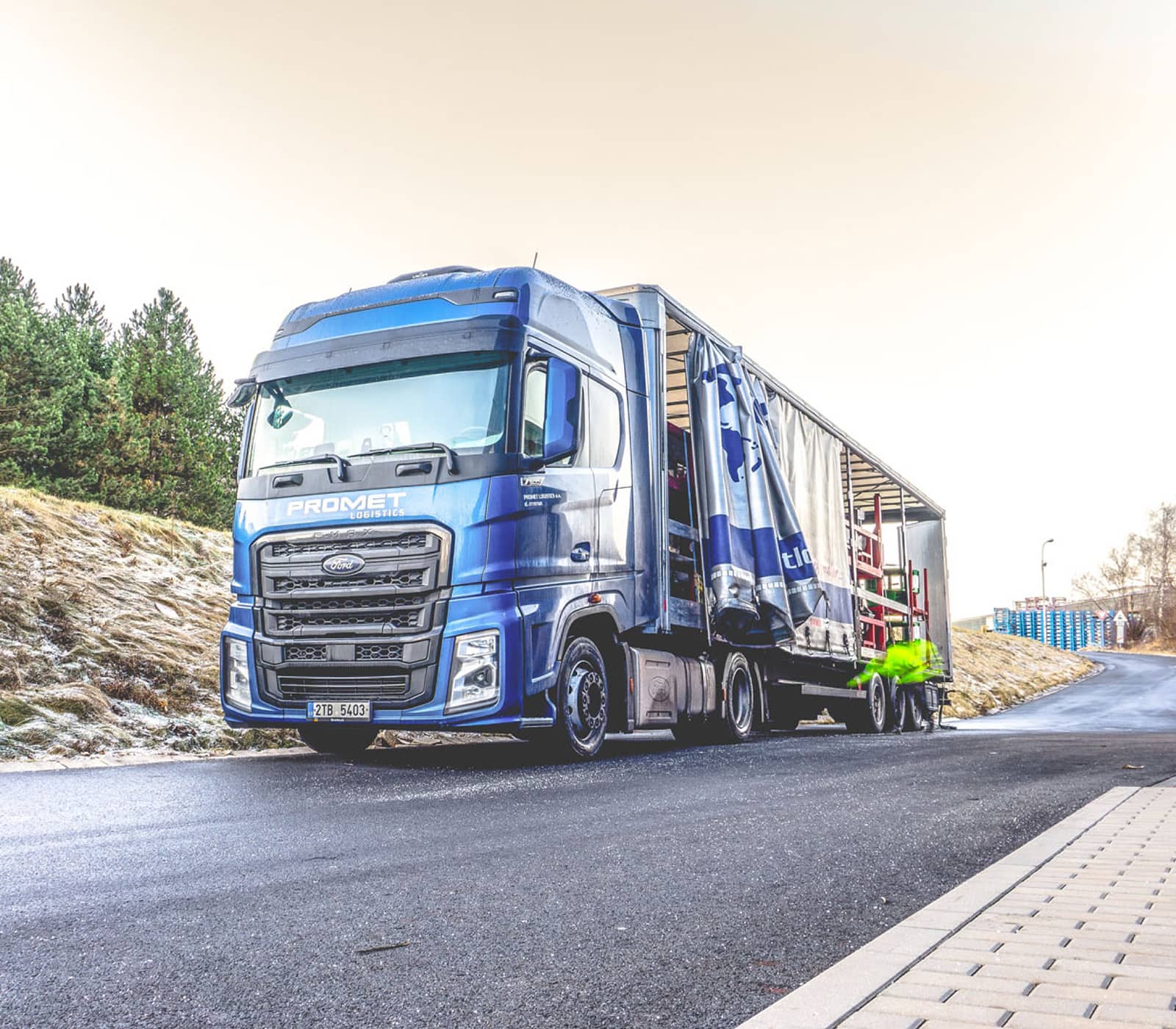 PROMET LOGISTICS was founded in 2007 with a focus on covering the logistics needs of metallurgical material trading companies. Today, this company belongs to the services segment of the Group and as such is an important part of the complete services offered by the Group. Many years of experience has made PROMET LOGISTICS a reliable partner in road, rail and sea transport for both Group companies and external customers.
PROMET LOGISTICS services have also been expanded to include the storage and customs clearance of goods. The company mainly offers domestic transport but also provides the international transport of metallurgical materials and associated logistics services. The company thus has extensive experience in road and rail transport and the transshipment of both itemized goods and bulk substrates (e.g., iron rolls, ferroalloys, coke, etc.), light or heavy chemicals, as well as transshipment at the border transshipment points of countries that use a different rail gauge.
PROMET LOGISTICS uses its own trucks and the extensive road and rail fleet of our contractual partners to fill orders for our customers. These conditions mean that we place no limits on our customers either by tonnage or the volume of transported cargo. Another service that PROMET LOGISTICS provides is fleet management. In this area, we mainly offer the resourceful use of our vehicle fleet and the financing, insurance, legal, tax and other requirements related to it.
Vision, Mission, Values
MISSION - Our mission is to innovate our services so that everything arrives exactly at the time customers require it and thus we contribute to the creation of an optimal environment for their business.
VISION - Our vision is to become the go-to contact for high-end transport with a reputation for reliability and precision.
VALUES - Our values ​​include speed of response and superior knowledge, expertise and flexibility.
Our history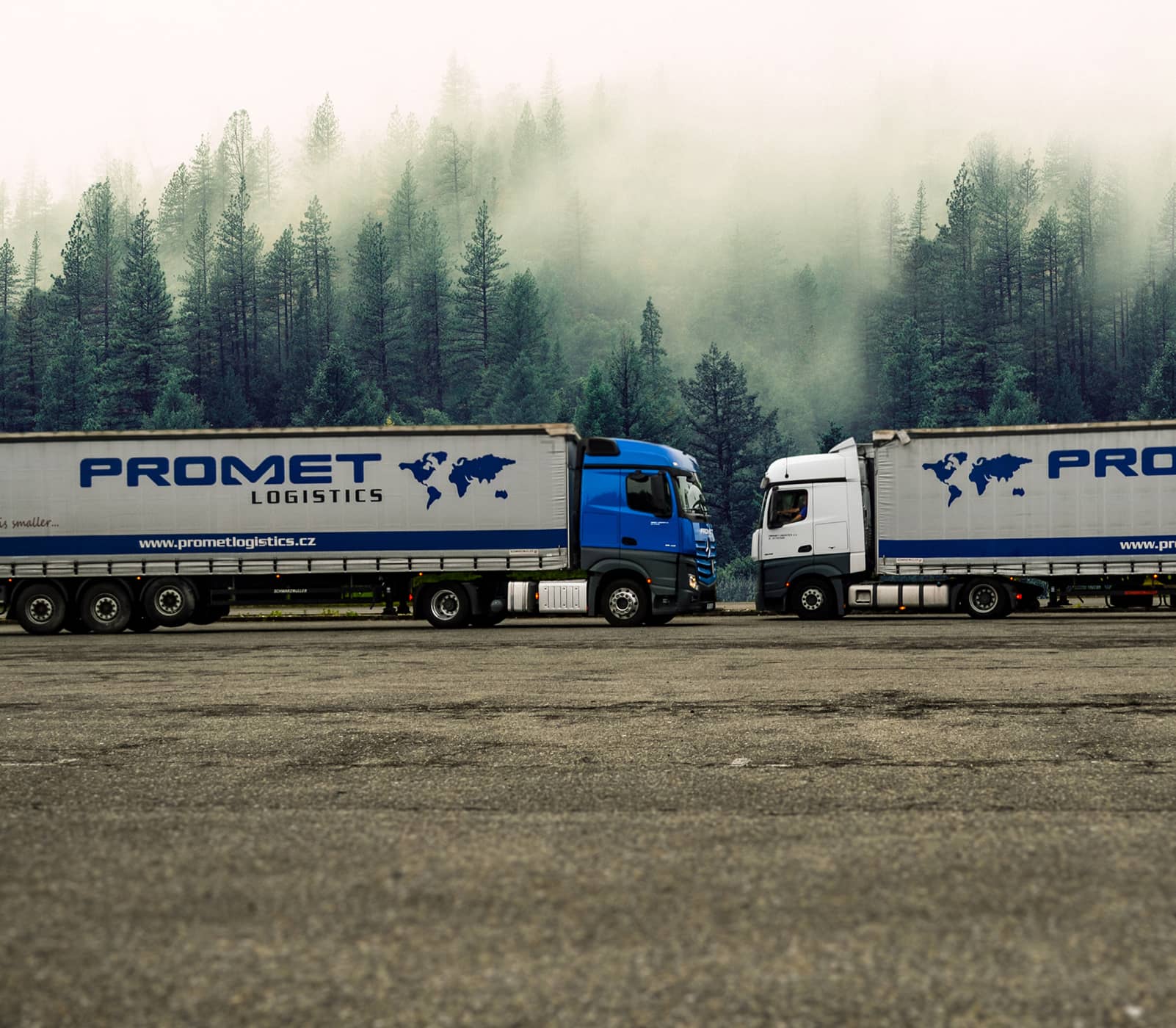 2007
Formation of the company
PROMET LOGISTICS was founded in 2007 to cover the transport needs of bulk materials for foundries and steelworks.
2008
Purchase of MAN trucks
Purchase of our own fleet of MAN trucks with tilting semi-trailers.
2010
Expansion of services
In 2010, we expanded our forwarding, customs declarations and fleet management services.
2015
Purchase of DAF trucks
In 2015, we changed our fleet and bought new DAF trucks and canvas semi-trailers.
2019
Expansion of our vehicle fleet
We expanded our vehicle fleet with a total of 12 new Mercedes tractors and a number of semi-trailers. In total, PROMET LOGISTICS offers 21 transport vehicles
2019
Development of combined transport
We have expanded our services to include combined, ocean and pallet transport.
2021
8 new FORD trucks
For our growing transport needs, we bought a total of 8 new, fully equipped FORD trucks and Kögel semi-trailers.